ASCILITE 2023
Our Sponsors
#SPONSOR
Join us @ ASCILITE
Thank you to our fabulous sponsors! 
Our flagship product, DesignPLUS course authoring tool set natively integrates with the Canvas LMS which enables you to rapidly build course shells, painlessly create and style content improving the quality, consistency and accessibility of your course content.
Over 650 higher education are improving the instructional design and learning process with Cidi Labs tools.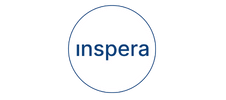 Inspera is a cloud-based digital assessment platform enabling you to plan, author, deliver and grade digital exams and assessments in one place – on site or remotely.
With Echo360, our customers can engage every learner, anywhere with the most comprehensive solution for video recording, management and delivery (EchoVideo), audience engagement (EchoPoll), content authoring (EchoAuthor), and summative assessment (EchoExam). These Echo360 solutions achieve evidence-based learning outcomes for our customers, and equitable access to quality learning anywhere.
We are looking for sponsors to help us make ASCILITE 2023 a fantastic event. If you are interested in getting involved please contact us.
Sponsorship closes Friday 27th October
If you are intersted in promoting your oganisation at our conference. Contact us before it closes!
View our Sponsorship Prospectus